Serie
Características

IP-44 protection with all of the elegance of the Iris design and no added volume.
Iris Sealed switches offer IP-44 protection on the frame, providing it with an EPDM membrane protecting the whole of its perimeter, and extending to the switch via a second intermediate membrane. This structure gives the whole unit IP-44 protection and allows it to meet the requirements of the REBT safety regulation in wet premises.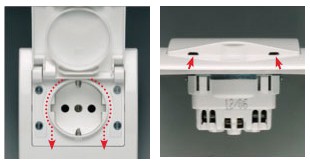 Socket outlet with water expulsion interior circuit
The socket outlet and cover are specially designed with an interior circuit conceived to guide the water out and prevent it from entering the mechanism. Extruded perimeter preventing water contact with the socket.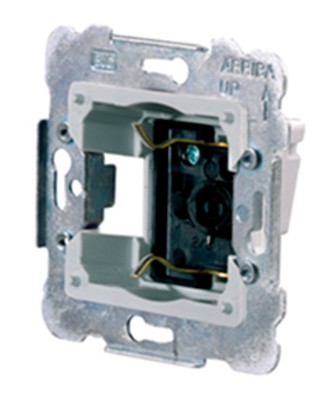 Zamak chassis
The mechanism is provided with a zamak chassis to allow firm fixture in the assembly to hide the EPDM membrane inside the frame. Rustproofed. The structure reinforced with the double EPDM membrane guarantees tolerance to water coming from any direction and a seal against bodies of diameters of up to 1 mm
Can we help you?
You can contact our customer attention service by telephone:
or send an electronic mail on the following form